3D Rendering of Phosphotransferase in MOE
This picture represents the phosphotransferase molecule copied from the database to the 3D rendering window in MOE. Molecular display and visualization are configurable in MOE.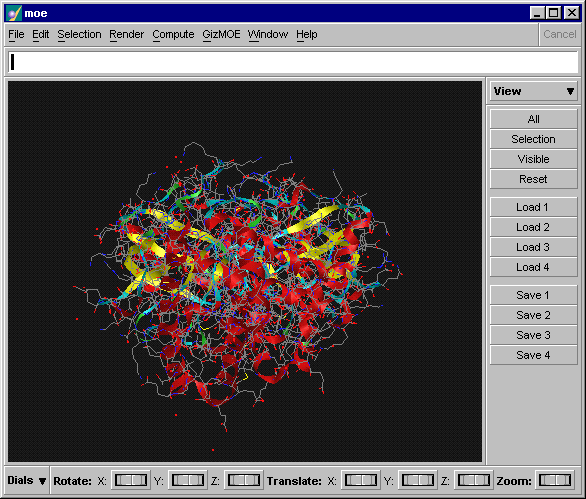 The molecule was loaded into the 3D rendering window using the Cell popup menu in the Database Viewer.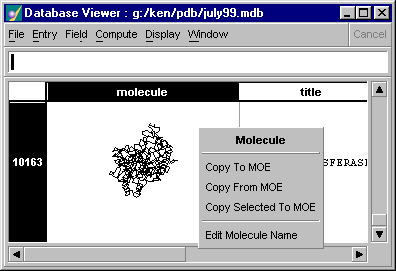 Back to Molecular Databases and MOE.